Understanding Franchising
Are you considering investing in a MASTER FRANCHISE?
---
Overview of a Master Franchise?
With a Unit Franchise the Franchisor grants the right to a Franchisee to develop the brand in a small area i.e. a city or community of approx. 250k population and the Franchisee deals directly with the consumer i.e. B2C. With A Master Franchise the Franchisor grants the right to the Franchisee to develop a much larger territory i.e. a State, a Region or an entire Country. The Master has the right to sell Unit Franchises – called a sub Franchisor -  in their territory.
The Franchisor typically awards Master Franchises to candidates who have experience in sales and management. They do not necessarily need to have experience in the Franchisor's industry as they are given extensive product training. However, strong sales and management skills are necessary to successfully develop a large geographic area.
Most Franchisors offer a Master Franchise business model especially when they want to expand into large States, Regions or countries. So, the basic concept is to award the 'Brand Rights' for that large area to a qualified candidate who lives in that area or country and understands the business culture in that area or country.
Where a typical Unit Franchise has an approx. franchise fee of $40k a Master Franchise fee can range from $100k - $250k or more depending on the size of the territory.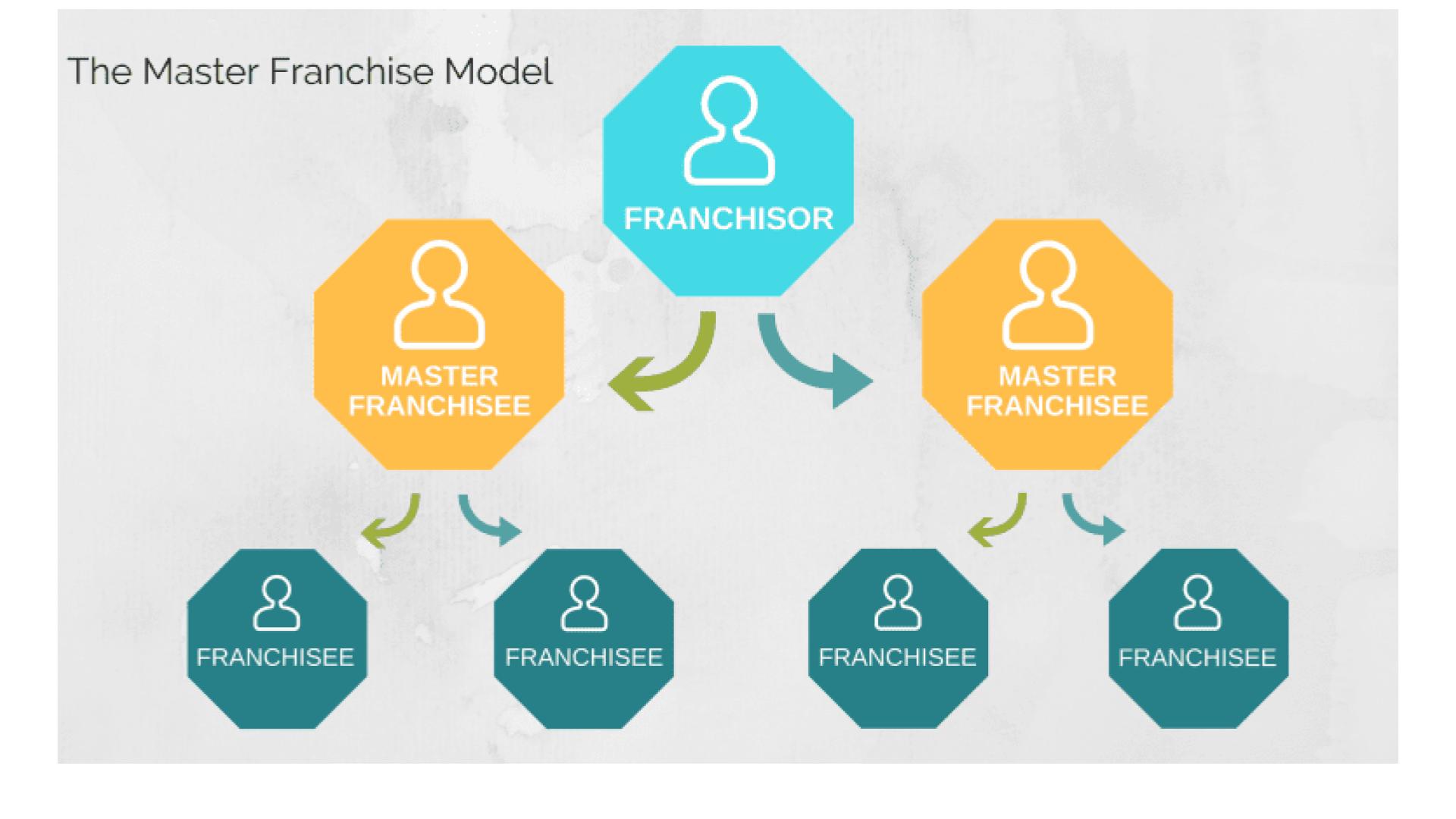 The Master Franchise Revenue Stream
One of the best Master Franchise concepts available today is

Commercial Office Cleaning

as it offers 8 revenue streams for the Master Franchise owner

so let's use this model for an example of how this type of Master Franchise works:
1- Franchise Sale - The Master Franchisee finds a person or couple who wants to do office cleaning takes them through the 'discovery process' and sells them a Unit Franchise for $20k. The Master keeps $19k and gives $1k to the Franchisor franchise fee with the Franchisor. This is an excellent net profit for the Master. 
2 – Franchise Sale Financing - If the Unit buyer does not have enough cash to buy the franchise the Master can offer them a 36 month financing plan at 12% interest.
3 – Cleaning Contracts – The Master goes out and signs up a small business i.e. a Car Dealership for a cleaning contract and gives it to their new Unit franchisee. The Master invoices the Car Dealership every month and keeps a 10% royalty + 4% admin fee then gives the balance of the money to the Unit Franchise cleaner.
4 -  Royalty Fee – The Master continues to sell Unit franchises, gives them cleaning contracts and keeps a 10% royalty + 4% admin fee every month on all cleaning contracts.
5 -  Marketing Fund – The Unit Franchisees are required to pay into a Marketing Fund which is on avg. 2% of revenue. This 2% fund is kept by the Master from the cleaning contract revenue and is used by the Master to re-invest into brand marketing in the territory.
6 – Product Sales – The Franchisor manufactures their own cleaning products which the Master buys and resells to their Unit for a profit.
7 - Equipment Sales – The Master has discounted pricing on cleaning equipment and resells them to the Unit for a profit
8 – Insurance – All Commercial cleaners must carry Insurance so the Master has a National Insurance program and charges an insurance fee to the Unit at a profit
Master Franchise Benefits
Some of the main benefits of a Master Franchise and keeping with the

Commercial Office Cleaning

concept are:
1- Low Overhead – With this Master Franchise you basically only need a small office to interview your Unit Franchise candidates
2 – Limited Support Staff – You only require a sales person to sell the Unit Franchises and to go out and acquire the Cleaning contract. In the beginning the Master Franchise owner can do both jobs and eventually hire 1 or 2 sales people as the business expands. You need 1 admin. person to handle marketing and the billing and that's it for staff.
3 – Very Easy to Scale - This business is very easy to scale, all you need to do is sell on avg.15 Unit Franchises per year at $20k per Unit and you keep $19k and if each Unit does $100k in cleaning contracts per year and you keep a 14% royalty + 4% admin fee on that revenue it's easy to see why many Master Franchise owners have the potential to generate high 6 and even 7 figure residual income annually.
4 -  Simple to Manage – With 1 admin. person and a couple of sales people the business is easy to manage and can easily be passed on to other family members if this is your long term business plan
5 -  Excellent High Resale Value– If you decide to sell the business and retire this type of business model can have excellent resale value because of the high residual income, low overhead and simple management system
We currently represent 4 excellent Commercial Cleaning Companies that offer a Master Franchise business model so if you would like to learn more….
If you would like to learn more about being the CEO of your own Master Franchise please email Mike Smith directly for a 1 on 1 discussion at
✉️ Email: mike@executivefranchisematch.com 
📱Phone Number:  416.986.4321
To explore our other Franchise Categories visit our
Website: www.executivefranchisematch.com